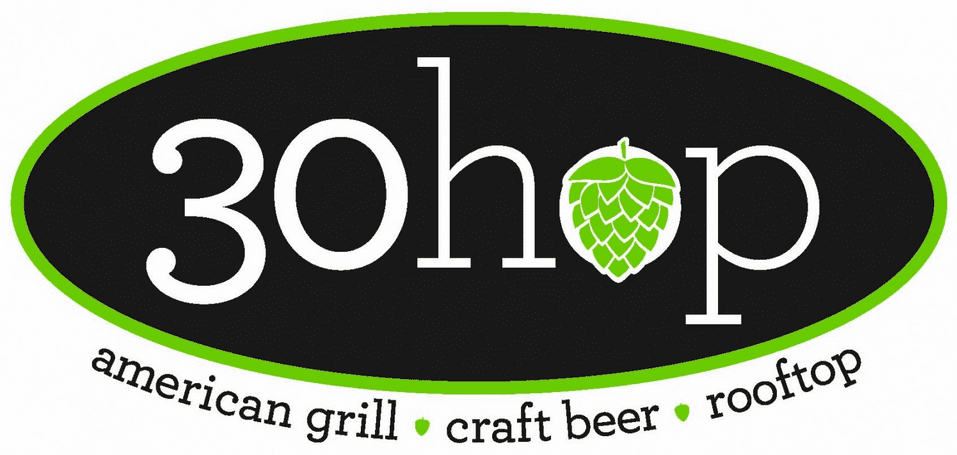 30hop will be the next business to open in the Iowa River Landing. It is a restaurant/bar with the area's first rooftop patio. Located directly east of the University of Iowa Healthcare Clinic on the corner of 2nd Avenue and 9th street as guests turn to approach Von Maur.
After utilizing the owners' network of Big Grove Brewery, BlackStone, Reds Alehouse, and Vesta in search of a chef with a fresh perspective, 30hop is excited to announce the hiring of Ryan Funk as Executive Chef.
Ryan is originally from Iowa City, graduated from the Art Institute of California-San Diego before helping Top Chef contestant, Brian Malarkey, open Burlap restaurant in San Diego. After the corporation shifted focus, Ryan was integral in the transition of Burlap restaurant to another concept, Searsucker. This is where he furthered his culinary skills working alongside voted San Diego best Chef Anthony Sinsay. During his time in culinary school, Ryan was a student worker allowing him to gain extra mentoring from some of the best Chef Instructors in the Nation.
Ryan will provide a refined perspective on modern American cuisine for 30hop. He will focus on introducing fresh & seasonal ingredients in a creative way, while making the dishes approachable and unique with an Asian inspired twist.
30hop is looking to open towards the end of July. The restaurant is currently looking to hire 130 employees. Please email Managing Partner Dan Blum at dan@30hop.com for questions, employment information, and to set up an interview. Ryan Funk is available at ryan@30hop.com. The website is under construction, but is available at www.30hop.com.
Newsletter Sign Up
Follow Us