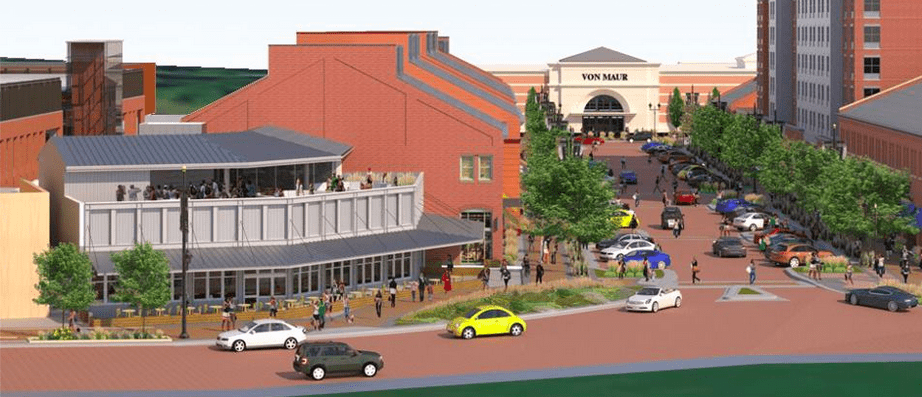 30hop, the trendy and urban dining and drinking establishment set to open in Iowa River Landing, just released several new details about their restaurant. At an April Chamber of Commerce luncheon, 30hop co-owner Erik Shewmaker confirmed that they are targeting an end of July opening.
"We anticipate opening towards the end of July," said Shewmaker. "It is important to us to make sure our systems are in place and our staff is appropriately trained in order to give our guests a great experience from the start."
Once open, 30hop will seat a total of 430 people — 200 in the main-level dining area, another 100 on the main-level patio, and 130 on the rooftop patio. The rooftop patio will also be a first for the area. "30hop will have an abundance of seating compared to other area restaurants," added Shewmaker. "Our goal is to provide a locally owned independent restaurant that makes our guests feel that they are in a big city."
30hop will feature 60 beers on tap, with 30 of those being available on the rooftop. The restaurant has also been designed as a social gathering space with community tables and three fire pits on the rooftop, and two TVs on the main level.
30hop plans to hire a staff of approximately 130, a process that will start in early June. They have hired a chef and two sous chefs, who have begun menu development. More menu information will be coming soon. An updated website is also on the way.
For more information please visit http://30hop.com/.
For the latest construction updates and photos, please visit: https://www.facebook.com/30hop
Newsletter Sign Up
Follow Us