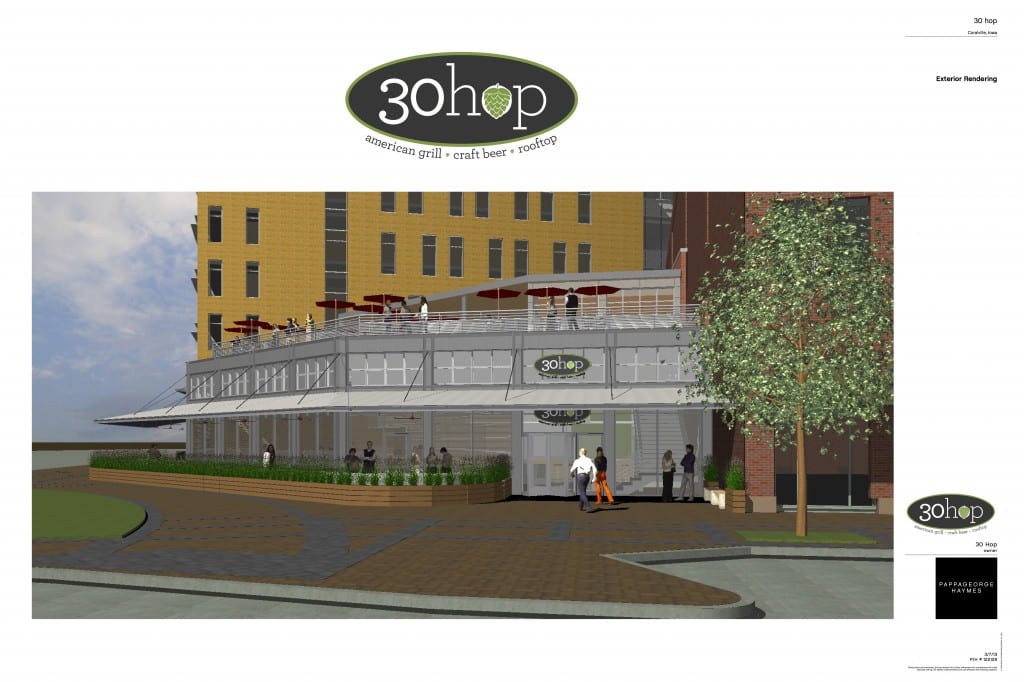 30hop, a trendy and comfortable urban-industrial dining and drinking establishment, announced the beginning of construction with plans to open this fall.  The 6,500 square foot contemporary steel building will feature the area's first rooftop patio.  Guests will enter through a large revolving door to find themselves in a fun and sophisticated environment wrapped in windows, providing a full view of the scenic area as they enjoy the extensive central bar or the main level outdoor patio. On the rooftop, guests will relax in a large bar area and enjoy three fire features and seating for over 130.
30hop's menu, updated seasonally, will begin with an assortment of mouthwatering gourmet burgers and French fries, the cornerstones of any successful menu. The remaining eclectic offerings will include delectable, uncomplicated pasta, steak, seafood, sandwich and salad dishes featuring local ingredients.
Craft beer will have a starring role, with 50 beers on tap in the main dining area, 30 favorites featured on the rooftop, and various beers incorporated into the specialized menu.  30hop's knowledgeable staff will guide customers to new and exciting beer-drinking experiences.
Newsletter Sign Up
Follow Us