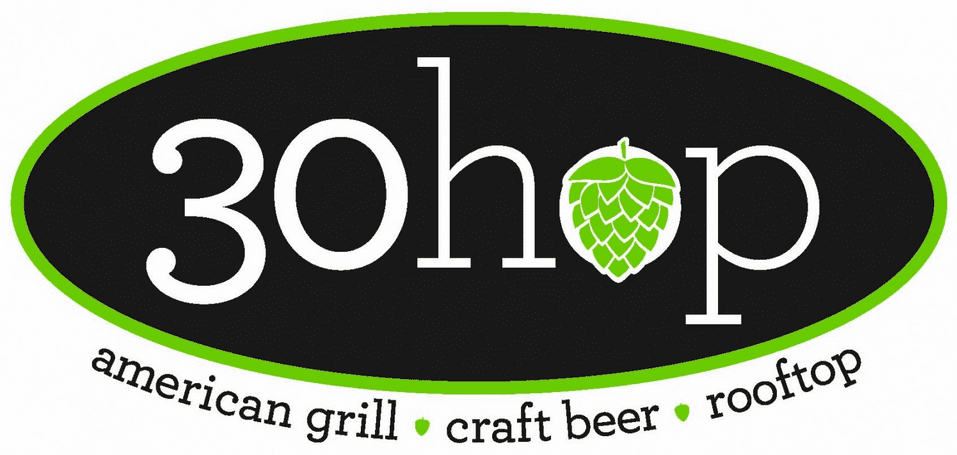 The highly anticipated bar and restaurant, 30hop, had a soft opening August 10 and the traffic has been outstanding! The area's first rooftop patio has brought many people to Iowa River Landing to experience all that this new attraction has to offer.
As with most new businesses, there are questions for those who plan to make a trip. We sat down with owner Erik Shewmaker to find out the answers to many frequently asked questions.
What food and beer can we expect? The contemporary menu will focus on simple, fresh, delicious offerings and will include 60 beers on tap on the main level and 30 beers on the rooftop.
What hours are you open? We plan to be open 11 a.m. to 10 p.m. weeknights, 11 a.m. to 11 p.m. Friday and Saturday, bar open until 2 a.m. (Hours may be different during soft opening currently, call ahead before making the trip.)
Are you serving a full menu? We plan to open at 4 and will be serving a limited menu from 5-9.  Lunch coming soon, stay tuned on our 30hop Facebook page.
Do you take reservations? Sorry, we do not. We do have call ahead seating once we start a wait however!
What should we know about parking? The street parking limits are enforced after hours which has led to some tickets. To clarify: the bottom level of the UIHC parking ramp is open all the time for the IRL business customers and is 2 hour parking like the street. The top 2 levels of the ramp are UIHC but become 4h public parking after business hours.
Anything else to add? At the end of the day, we want to offer big city amenities in an up and coming development. It has been important to collaborate with the other businesses in the Iowa River Landing. We have a few beers by Backpocket Brewing, refer private dining groups to Vesta and the Marriott, and even bought a Scratch cupcake to surprise a guest for their birthday since we didn't have dessert offerings at the time.
What a great addition to Iowa River Landing! Thanks to Erik for his time!
Have you been to 30hop? Make sure to share your photos with us for a chance to be featured! Use #IowaRiverLanding and #30hop.
Newsletter Sign Up
Follow Us