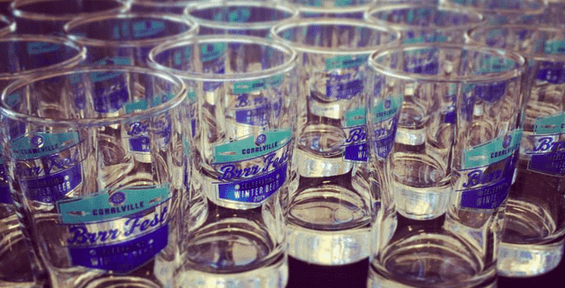 Looking for something fun to do after BrrrFest? Several Iowa River Landing businesses are offering featured items for post-BrrrFest patrons.
And be sure to share your #AfterBrrrFest photos from around Iowa River Landing on Facebook, Twitter, or Instagram using our hashtag. The person with the most creative photo will win a prize pack which includes a one-night stay at Homewood Suites, a gift bag from Von Maur, and pizza and sample trays for two from Backpocket Brewing.
The #AfterBrrrFest featured items list includes:
Massage Heights
BrrrFest attendees who visit Massage Heights and show their ticket stub can book an appointment for a $39.99 60 minute massage or a $49.99 60 minute facial.
30hop
Get a free pint with your purchase of a 30hop T-Shirt ($15). Supplies limited. (Saturday only)
WineStyles
2 day BrrrFest Blowout Sale, Friday and Saturday: 10% all Beer Sales (15% off for Beer Club members) and $2 off all Beer Draws
Backpocket Brewing
Come and enjoy Pork and Beef Sliders and a Beer Release – BrrrFest "The Beer," a Backpocket/Big Grove collaboration.
Waterstreet Coffee Bar
Featured Item: V-60 Pour-Over. You select the roast, they freshly grind the beans and attentively make a fresh cup of coffee.  Customers can choose from a number of organic coffees from Kickapoo Coffee Roasters and Counter Culture.
Scratch Cupcakery
$22/dozen deal (buy 11 cupcakes, get the 12th free) 
True Style Boutique
Store-wide discount will be whatever the predicted high temperature is for that day according to www.kcci.com. Sale ends Sunday January 25.
Coralville Marriott
A few rooms remain at the Coralville Marriott Hotel & Conference Center for BrrrFest both Friday and Saturday nights. Take advantage of the $99 BrrrFest "Take the Elevator Home" rate (based upon availability) when you show your ticket! Stop by the front desk or call the hotel for reservations 319.688.4000.
Edgewater Grille
Edgewater Grille at the Coralville Marriott Hotel & Conference Center will be offering "The Iowan" this Saturday at the event and in the restaurant. This $6 sandwich is a must-try with pulled BBQ pork, bacon, and Maytag Blue Cheese all served on brioche.
You won't want to miss these featured items, so be sure to visit as many of these establishments and use hashtag #AfterBrrrFest with your photos for a chance to win!
Newsletter Sign Up
Follow Us