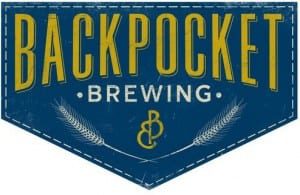 German-built brew house will be the largest in the state; Company focused on green initiatives

Backpocket Brewing, a new microbrewery under construction in the Iowa River Landing in Coralville, will receive its brew house on Wednesday, May 9th. The brew house, manufactured by Braukon of Munich, Germany, is a 33-barrel (over 1,000-gallon) state-of-the-art brewing facility incorporating the latest sustainable design features. The brew house is the "heart" of a brewery, and Backpocket's will be the largest in Iowa. The state-of-the-art brew house pioneers the concept of sustainable brewing with an innovative design that reduces carbon consumption by 60 percent, recaptures water waste, and repurposes organic waste.
"Backpocket embodies a world class design that we believe sets our plant as well as our beers apart from others," said Jacob Simmons, brewmaster. "The brew house will take about eight weeks to install and commission; we plan to be brewing by July 15."
The Coralville plant will be an expansion of Backpocket Brewing's current brewing operations at Old Man River Restaurant & Brewery in McGregor, Iowa. Old Man River was the dream of Dave and Marci Strutt, McGregor natives who set out to create the finest brewpub in Iowa. Jake Simmons, the brewmaster, expanded this vision to produce world-class beers for the entire state. As such, Backpocket Brewing was created to distribute both draft and packaged beer, which it has done as a draft-only operation for the past two years. The new production plant will allow Backpocket to expand its packaging options to also include bottles. The company projects that Backpocket will produce 7,000 to 8,000 barrels of beer in its first year; the total capacity of the facility is approximately 25,000 barrels.
Backpocket will begin serving beer as early as later this month in its newly completed Tap Room, a 2,500-square-foot tasting facility. Initially, the beer will come from the McGregor brewery until mid- July when the Coralville operation is expected to produce bottle beer. Backpocket will distribute beer throughout eastern and central Iowa initially, and has growth plans to provide its beers across the state of Iowa and regionally.
Dave Strutt of Old Man River Restaurant & Brewery commented, "This project is a dream come true. We are very excited about relocating our operations to the Iowa River Landing."
Brewmaster Jake Simmons grew up in West Des Moines, Iowa, and is a 1999 graduate of Valley High School. He graduated with honors from the University of Iowa in 2003 with a bachelor's in microbiology and a master's degree from Washington University in St. Louis, Missouri, in 2006.
Backpocket Brewing's initial releases focus on German-inspired beers, using traditional Bavarian brewing techniques that adhere to the German purity laws, which allow only four natural ingredients: water, hops, barley, and yeast. No additives or preservatives are allowed. Future releases will span the world wide brewing traditions, yet all will adhere to the spirit of the purity laws even if flavors like coffee beans, chocolate or spices are added. Additives to speed up the process or preservatives to lengthen shelf life will not be used. The result is an all-natural beer that is as flavorful as it is drinkable.
Initial Styles
Slingshot Dunkel – German Dark Lager
Gold Coin Helles – German Blond Lager
Penny Whistle Wheat – Bavarian Hefeweizen
Wooden Nickel Peated Lager – Scottish style Lager
Jackknife GPA – German Pale Ale
Key Facts:
Total Facility Area of 15,000 SF
Brew House/Manufacturing Area
33 bbl Brew house (31 gallons/bbl)
99 bbl fermenters (Holds three brews)
25,000 barrel annual capacity
12,500 SF manufacturing facility
Tap Room
100 seats
2,500 SF
Brick Fired pizza – authentic Naples style
Brewery Tours
Beer Education
Beer Garden
Fire Pit
Barbeque Grill
Bocce Ball
Green Initiatives
60% reduction in energy used during brewing
Replaces the long boil (60 minutes) with short burst heating followed by pump assisted evaporation
Vapor condenser recaptures remaining energy to fill 5,000 gallon hot water tank (cleaning and brewing water).
Water and cleaning chemicals will be recaptured and reused
Organic waste will be reused
Spent grain to feed cows
Yeast will feed a methane generator
Newsletter Sign Up
Follow Us