Help welcome WineStyles Tasting Station to Iowa River Landing with a full week of events and specials. Their Grand Opening Celebration week has something for everyone!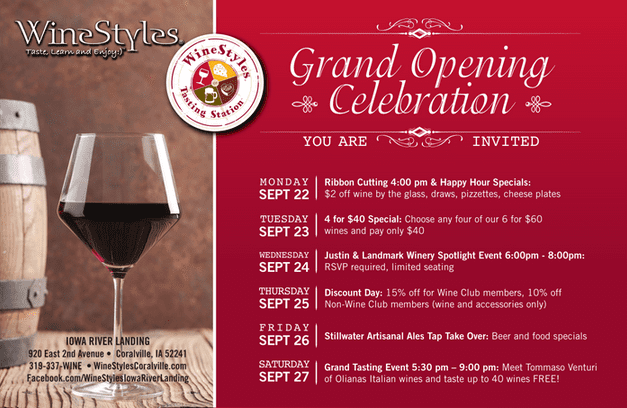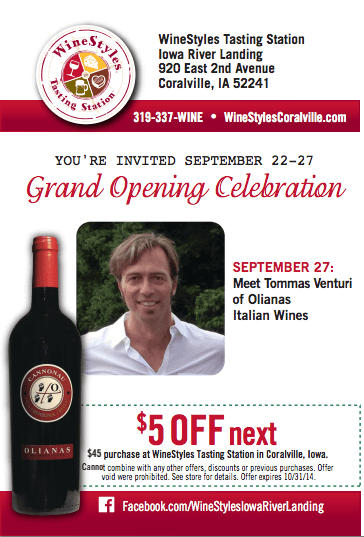 More About WineStyles
Choose from hundreds of wines and craft beers that have been sorted for you by style and taste, which complement the selection of handcrafted chocolates, organic teas, artisanal cheeses and gourmet food.
Great wines don't need to be expensive. Whether you're looking for an amazing $10-$25 bottle of wine or a unique gift, WineStyles Tasting Station strives to create the best shopping experience in town. Check their website and Facebook for opportunities to Taste, Learn and Enjoy® at events and weekly tastings, in addition to our latest product offers and promotions.
Newsletter Sign Up
Follow Us