The Iowa River Landing is pleased to announce the latest addition to this exciting retail, dining, and hospitality district. Drury Inn, a Missouri-based hotel chain, is planning to open a new location in the Iowa River Landing. The Drury Inn in the Iowa River Landing will feature 180 guest rooms as well as ample meeting space. Drury Inns are well known for their value-based service. Guests of the hotel will enjoy several complimentary amenities including breakfast, wi-fi, and hot food and cold beverages at the 5:30 Kickback®.
"The Iowa River Landing was a natural fit for us due to its convenient location and many amenities including the proximity of the UIHC clinic and surrounding businesses," said John Dirnberger, Director of Development at Drury Development Corporation. "We are excited to serve the residents and visitors of this growing part of Coralville."
Be sure to check our website for more information as this project takes shape.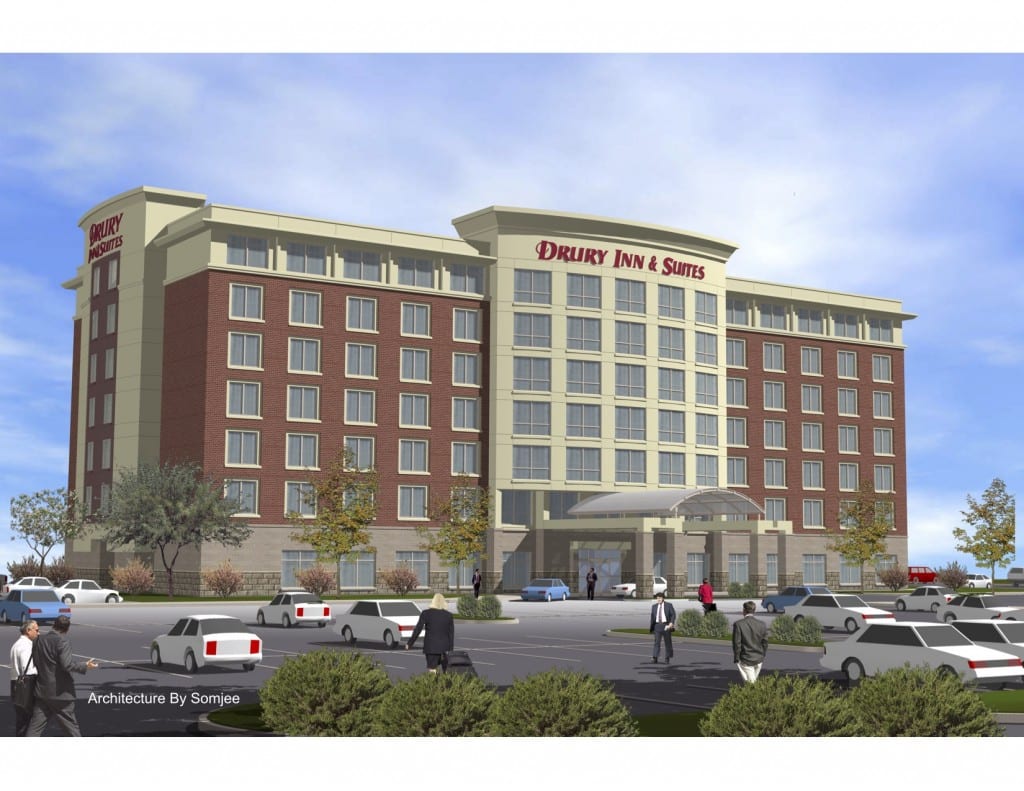 Newsletter Sign Up
Follow Us