La Vecina & James Beard Award Nominee Rene Ortiz Bring Refined Mexican Cuisine to Iowa River Landing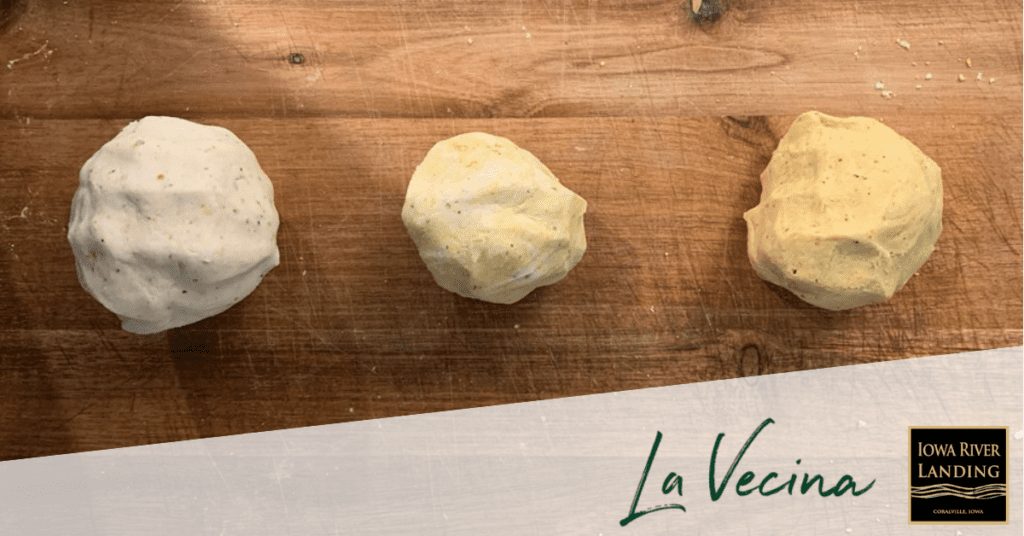 CORALVILLE — This week, the co-owners of Marquee Pizzeria and Clinton Street Social Club announced their plans to open a third restaurant in the Iowa River Landing retail, dining and entertainment district. A full-service restaurant and bar, La Vecina will serve Mexican cuisine in an open wood-fired kitchen. Renowned chef and James Beard Award semifinalist Rene Ortiz is leading the culinary development.
Co-owners include Sam Hall, Ravi Patel, Raj Patel and Sajni Patel. This is the group's third joint venture as co-owners in the Corridor. The choice to build La Vecina in Coralville reflects the group's intent to further boost Coralville's local economy and the IRL development in particular.
"We were looking for a modern, vibrant option for traditional Mexican cuisine, and we couldn't find that in Coralville," Sam Hall said. "La Vecina is basically the result of our shared admiration for the ingredients, the authentic flavor and the process behind Mexican cuisine."
The La Vecina menu will feature fresh heirloom tortillas, fire roasted vegetables and main dishes, and seafood elements, such as fresh ceviche and a whole fish. While local farmers and butchers will provide most ingredients when available, some key ingredients will come from Mexico, including heirloom corn, spices, peppers and spirits.
The bar will include both traditional and modern interpretations of classic cocktails, heavily influenced by mezcal, tequila and sotol. A curated, rotating beer menu and natural wine menu will also be available.
A wood-fueled oven and grill with live fire cooking and smoking capabilities will be unique features unavailable at most Mexican restaurants in Iowa. La Vecina will include private dining space for groups of up to 25 people.
The restaurant will occupy the recently constructed 4,100-square-foot space next to Backpocket Brewery. With an abundance of windows and greenery set amidst a modern design concept, it is meant to feel like an urban greenscape.
La Vecina is accepting résumés for all staff positions. Résumés should be sent to sam@lavecinarestaurante.com.
La Vecina will post updates on Facebook and Instagram, and followers will have the opportunity to receive an invite to special events and the restaurant's soft opening. To learn more about La Vecina, please visit: LaVecinaRestaurante.com.
Like La Vecina on Facebook: @LaVecinaRestaurante
Follow La Vecina on Instagram: @LaVecinaRestaurante