Happy New Year from the Iowa River Landing! We're excited about the changes and growth the Landing experienced in 2014, and are looking forward to what's in store for 2015.
Here are some highlights from our big year in the Iowa River Landing:
Massage Heights Grand Opening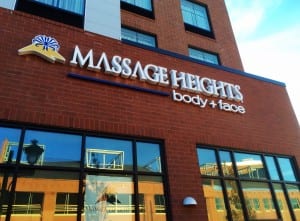 After a soft opening in December 2013, Massage Heights celebrated the grand opening of the franchise's 100th retreat in the Iowa River Landing in January 2014. Since then, Massage Heights has become a go-to destination for relaxation and rejuvenation. As the first anniversary of their grand opening approaches, Massage Heights will be expanding their service menu to include facial peels and 90-minute facials.
30 Hop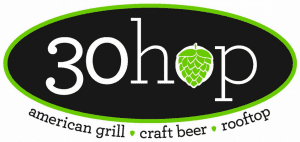 Opening in the summer of 2014, 30 Hop is an exciting addition to the restaurant scene in the Iowa River Landing. Featuring a rooftop patio, contemporary ambiance, a delicious menu and expansive beer selection, 30 Hop continues to be a popular attraction in the Iowa River Landing.
WineStyles Opens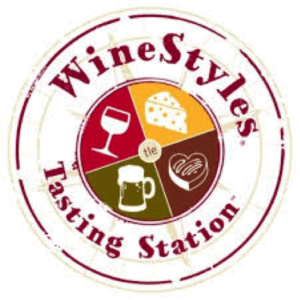 WineStyles Tasting Station opened in the fall 2014. In addition to hundreds of hand-selected wines and craft beer, WineStyles features a large selection of unique merchandise you won't find at an ordinary retail store. Shoppers can choose from a variety of gift baskets, delicious chocolates, gourmet food, and specialty items. Looking ahead to 2015, WineStyles is excited to continue to offer public tastings and special events for wine and beer enthusiasts in the area.
True Style and Brides By Jessa Open
It was a big year for fashion in the Iowa River Landing with the opening of True Style boutique and Brides By Jessa.

True Style specializes in affordable, on-trend casual clothing and accessories for women. You'll find  brands such as Free People, Big Star, and Lucky on the shelves at True Style as well as beautiful accessories created right here in Iowa.
Brides By Jessa has everything a bride needs to feel beautiful on her big day. The shop opened in late December 2014 and offers a wide selection of bridal and special occasion gowns, shoes, jewelry and accessories.
Events
The Iowa River Landing was also the host of many events in 2014. Thousands of people visited the Landing for AnimeIowa, FRYFest, Border Hop, Oktoberfest, the Aisle of Lights Holiday Open House and more. 2015 will be just as busy for the Landing beginning in January. The Marriott will host the upcoming Iowa Wedding Expo as well as BrrrFest and WinterFest.
As we move into 2015, be sure to check back for the latest news and events happening in the Iowa River Landing. You can also stay updated by following the Iowa River Landing on Facebook, Twitter, and Instagram. And be sure to share your Iowa River Landing experiences using #iowariverlanding.
Here's to a wonderful 2014, and we look forward to more growth and excitement in 2015!
Newsletter Sign Up
Follow Us