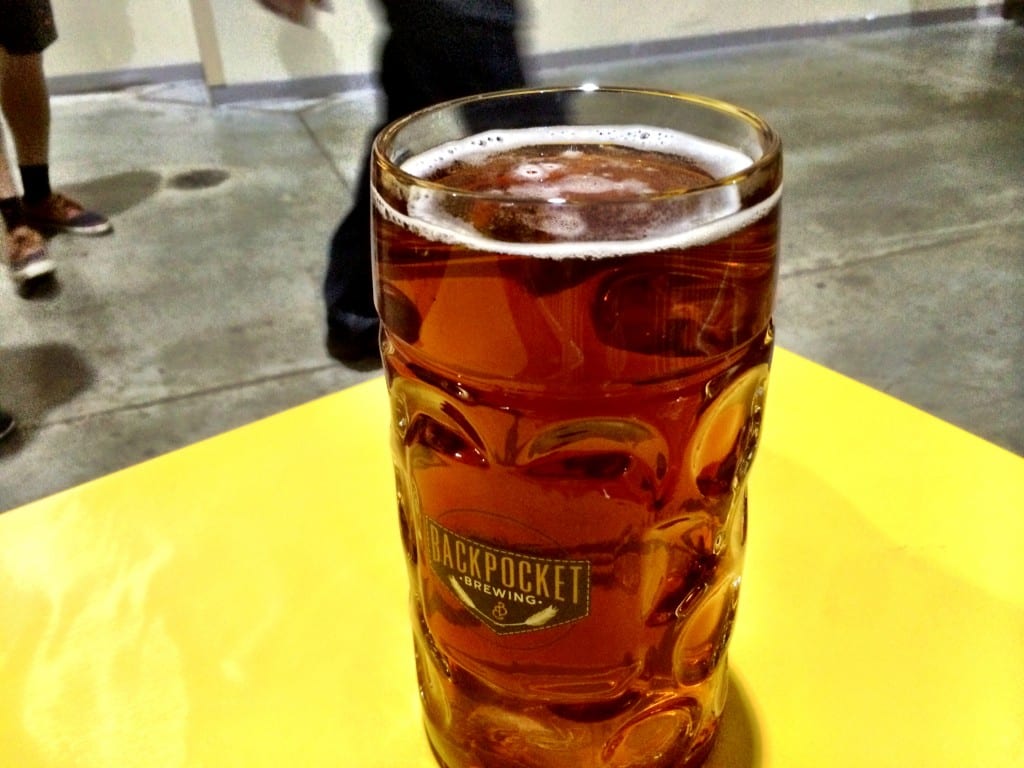 It's hard to believe, but football season is just around the corner! To celebrate the return of their popular Hawktoberfest beer and the upcoming Hawkeye football season, Backpocket Brewing will host a special release party and tailgate event on Saturday, August 8th beginning at 11:00 AM.
If the weather is cooperative, the grill will be fired up and ready to prepare your favorite fall football foods. The Alumni Marching Band will be on hand, and there will be tailgate games including a bags tournament. (Participants can sign up the day of the event.)
In addition to the great food, fun and music, four local Hawkeye fans will have their tailgates set up. Visitors to Backpocket's taproom will have the chance to vote on their favorite tailgate beginning at 11:00 AM. The contest winner will receive a season's supply of Hawktoberfest beer, and of course the ultimate honor of having the best tailgate!  
A black and gold keg of Hawktoberfest will be tapped at noon to the sounds of the Iowa Fight Song played by the Alumni Marching band.
Be sure to wear your favorite Hawkeye apparel to show your spirit. We're looking forward to another great football season! GO HAWKS!
Newsletter Sign Up
Follow Us