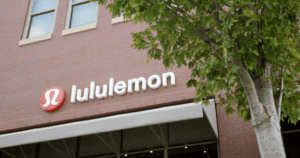 lululemon athletica, a yoga-inspired apparel retailer housed in the Iowa River Landing (IRL), has announced plans to relocate to a larger space within the same neighborhood. The new store will increase their square footage by 40 percent and allow the company to expand on the selection and sizes of their products.
lululemon first moved into the IRL in the fall of 2017 and has seen steady success in the mixed-use development, which is also home to several of the area's most well liked restaurants, hotels and retailers.
"We knew that lululemon would be widely popular at the Iowa River Landing. We're excited, but not surprised, to hear they've outgrown their space so quickly," said Deanna Trumbull, Director of Leasing at the Iowa River Landing.
The rapid success of lululemon is not an anomaly for the IRL. Here, stores like Trader Joe's, J. Jill, Evereve and local specialty shops have done extremely well, attracting locals and destination shoppers alike—as well as other businesses looking to set up shop in the highly desirable neighborhood.
This year, crews broke ground on the Xtream Arena powered by Mediacom, which will bring a 5,100-seat multi-purpose facility to the Iowa River Landing, along with a new field house and the Iowa Fitness & Sports Performance Institute. The new additions will expand the neighborhood's recreation and entertainment options, making it easy for visitors to shop, sit down for dinner and explore the other offerings at the IRL before catching a game or concert at the arena.
"The Iowa River Landing and its trade area have proven to be a powerhouse retail destination in the state," said Ms. Trumbull. "We have curated incredibly diverse businesses and amenities at the IRL, and I think it's the variety of our mix that continues to help us grow our businesses and neighborhoods within this development."