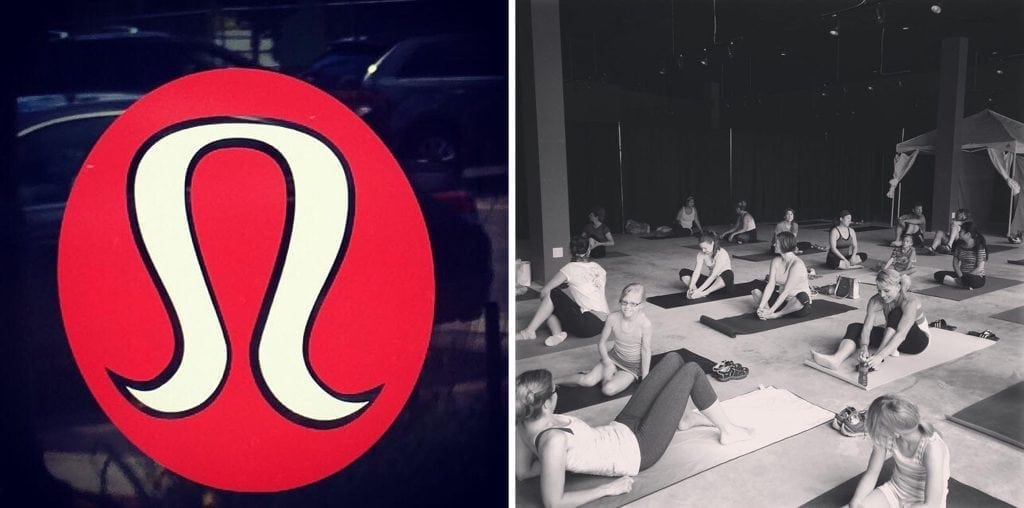 The Iowa River Landing is pleased to announce the latest addition to this exciting retail, dining, and entertainment district. Lululemon Athletica, a yoga-focused athletic apparel retailer, will open a full-line store in the Iowa River Landing at 920 East 2nd Avenue, Suite 160, in Coralville.
The new Lululemon will occupy 1,854 square feet on the corner across from Von Maur and is scheduled to open this fall. Founded in Vancouver, Canada in 1998, Lululemon Athletica touts itself as, "a technical athletic apparel company for yoga, running, training and most other sweaty pursuits." The company, which has a store in Jordan Creek Town Center in West Des Moines, has more than 406 stores in North America, Europe, and Asia.
The retailer has long had interest in the area. In July 2015, they opened a pop-up shop in the Iowa River Landing to greet RAGBRAI riders. Based on this success, they opened a "showroom" on Linn Street in Iowa City featuring the company's "core merchandise." These showrooms, generally open three to four days a week, have been the company's method of testing market potential while providing the opportunity to connect with the yoga community. Once the showroom has proven successful, the company commits to a full-line location. The company took a similar approach in Des Moines, testing the market in downtown's East Village before establishing a permanent location in Jordan Creek.
"We couldn't be more excited about Lululemon Athletica at the Iowa River Landing," said Iowa River Landing's Director of Leasing, Deanna Trumbull. "There's been so much excitement for a full line Lululemon store in the area since RAGBRAI. We're thrilled to take the next steps together."
To learn more about Lululemon, visit their website.
Newsletter Sign Up
Follow Us