Massage and facial membership brand helps people elevate the everyday through professional, convenient, affordable massage and skin treatments in an upscale Retreat environment
Angela Linden, Massage Heights franchise owner will open her first Massage Heights Retreat in the Iowa River Landing Development in the Fall of 2013 bringing affordable, professional, convenient therapeutic massage therapy and skin treatment services, and an elevated experience to area consumers.
Executives of the San Antonio-based franchise company say Coralville is a prime location for expansion based on 34 key components of research including population, psychographics, demographics, economic climate, spending habits, competitive landscape and real estate.
Massage Heights Iowa River Landing is one of 93 Massage Heights Retreats that have opened around the country, and it's also one of the 36 body + face locations that offer customized skin treatments provided by leading skin therapists. The rapidly growing membership-model massage and facial franchise projects 100 Retreats will be open nationwide by the end of 2013.
"With 25 million more Americans getting massages today than a decade ago, massage therapy is one of the fastest growing industries in the nation, and the room for growth is limitless," said Angela Linden.  "Medical research proves that regular therapeutic massage can help fight off disease and depression, boost immunity, relieve pain, increase alertness and improve sleep quality among other benefits.  Massage Heights makes these services an affordable and convenient option for everyone."
Guests who visit Massage Heights become fans of the experience and recognize the benefits immediately.  According to the Associated Bodywork and Massage Professionals (ABMP), repeat visits for massage therapy range between 78 percent and 81 percent; Massage Heights boasts a 90 percent customer retention rate in each of its open locations.
"We appeal to people seeking to relieve anxiety, stress and muscle pain issues brought on by daily life, as well as licensed massage and skin therapists looking to improve their lifestyles with set hours and consistent traffic," said Angela Linden, noting that Massage Heights' facilities are open seven days a week, with both day and evening appointments, and drop-ins available. "We also appeal to those that want a one-stop shop for both massage and skin therapy."
Massage Heights offers first-time Guests an introductory one-hour customized massage for $49.99, an introductory one-hour skin treatment for $59.99, and a variety of monthly membership programs.   Elevated services which include all-natural aromatherapy, hot stone therapy and foot scrubs can be added to enhance the therapeutic benefits of the massage session.  Facial elevations available to Guests include skin enriching, skin refining and skin purifiying services. Massage Heights also offers a line of proprietary body products so Members can continue their therapeutic experience at home.
For more information on Massage Heights visit www.massageheights.com, www.facebook.com/MassageHeights, or follow on Twitter @Massage_Hghts.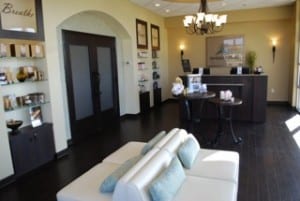 Newsletter Sign Up
Follow Us