Pro-Fit Gym has expanded their offerings to include hot yoga, indoor cycling, and numerous fitness tracks for members of all age levels and abilities. Members are now able to purchase all-inclusive monthly packages, allowing them to incorporate a multi-faceted approach to their fitness goals.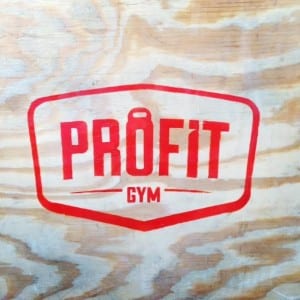 Helmed by fitness expert Aaron Larmore, Pro-Fit is regarded as the premier Cross Fit gym in the area. Larmore has over a decade of experience working with clients of all abilities, ranging from beginner to professional and top-level athletes. Although Larmore has worked with elite athletes, the atmosphere at Pro-Fit is one of encouragement and inclusion. Diverse age ranges, body types, and skill levels are present in every class Pro-Fit. The workouts are scaleable and modifications are shown so everyone will leave class feeling successful.
In January 2014, Pro-Fit opened a hot yoga studio and added indoor cycling classes to their schedule. These expanded offerings are a perfect compliment to the WOD and allow for a well-rounded training regimen. Pro-Fit yoga classes are designed to lengthen muscles, increase range of motion and aid recovery and injury prevention. Indoor cycling classes give you the extra cardio and endurance boost you need to maximize your performance.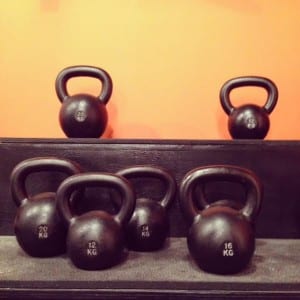 In addition to unlimited fitness classes, members are also eligible for specialized programming for no cost or at a reduced cost. Various fitness tracks and workshops are available including:
-Your First 10: A beginners weight loss program designed to melt 10 pounds in six weeks. Participants are led through interval-based workouts to stimulate calorie burn and are guided through a 6-week nutrition plan.
-Fit Body Transformation: An intermediate/advanced group designed to accelerate athletic performance as well as increase muscle tone. (Top participants are eligible for cash prizes.)
-Fit After 50: This program is specialized to meet the needs of mature athletes. A weekly combination of Cross Fit and yoga helps increase metabolism, maintain muscle tone and bone density, and increase cardiovascular fitness.
-Youth Athlete Development: Youth classes are available to athletes age 8 and up. Kids will learn the foundational skills necessary for long-term success.
-Skill Workshops and Nutrition Classes: Skill workshops will help refine your knowledge of Cross Fit fundamentals. Participants will decrease their chance of injury and increase performance by learning the proper techniques for common exercises. Nutrition classes help accelerate fitness goals through education and awareness of daily food habits.
To learn more about how Pro-Fit Gym can help you reach your fitness goals, contact Aaron Larmore or visit during a regularly scheduled class.
Newsletter Sign Up
Follow Us