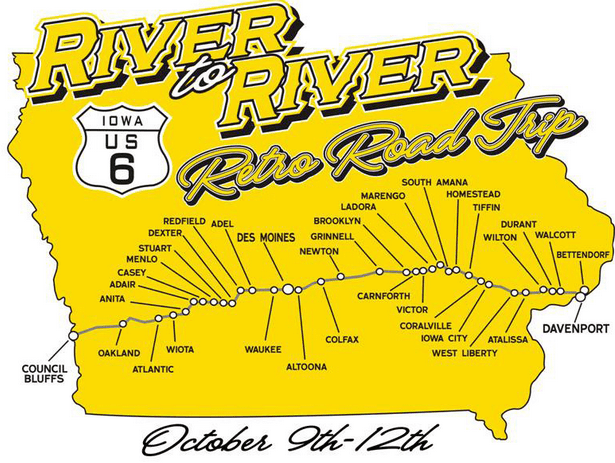 Love classic cars? Don't miss your chance to see many as they travel across Iowa on America's longest highway, Historic US Route 6 during the River to River Retro Road Trip by The Iowa Division of the Route 6 Tourist Association. With the road trip making a stop in Coralville at Iowa River Landing, you can easily join in on the fun!
The goal of the three-day "River to River Retro Road Trip" is to raise awareness of the history of Route 6, and to support small mom-and-pop shops along the way.
"You can either come out and enjoy the parade of classic cars as they drive by, or you can join and have a blast and enjoy these little mom-and-pop shops along the way, all of which are unique and special in their own way," said David Darby, executive director of the association.
Cars will begin pulling in Friday at the Antique Car Museum of Iowa at 840 Quarry Rd, Coralville, IA at 11:00am. Regular admission is $5.00 to the museum, but River to River Road Trip participants qualify for a reduced rate of $4.00 – be sure to show your name tag to get this special rate. The museum is also a packet pickup site from 11:00am to 12:00 noon.
Enjoy Classic Cars Year-Round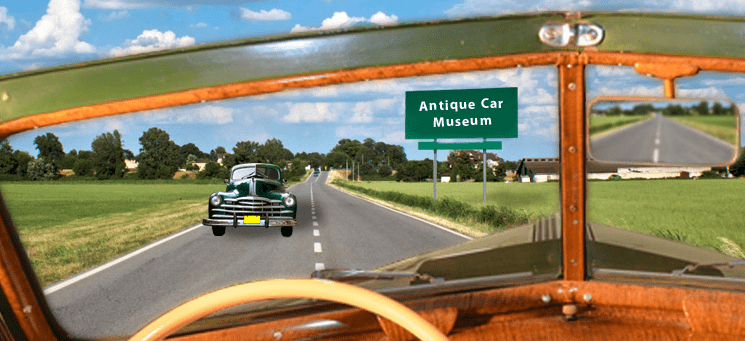 Founded in 2006, the Antique Car Museum of Iowa prides itself in educating visitors on the history of transportation. The 28,000 square foot showroom in Iowa River Landing features 90+ cars ranging from year 1899 to the mid 1970's, along with early 20th century Skelly gas station, and an exhibit featuring the Abernathy Boys. Many of the antique cars are in their original clothes and are untouched by modern day techniques-it's rare pleasure to view these historic cars in their genuine state!
Car Museum Hours:
Mon – Closed
Tues – Sat 10am – 5pm
Sun – 12pm – 5pm
Contact: (319)354-3310
For more information about the Antique Car Museum of Iowa, visit their website at acmoi.com.
Newsletter Sign Up
Follow Us