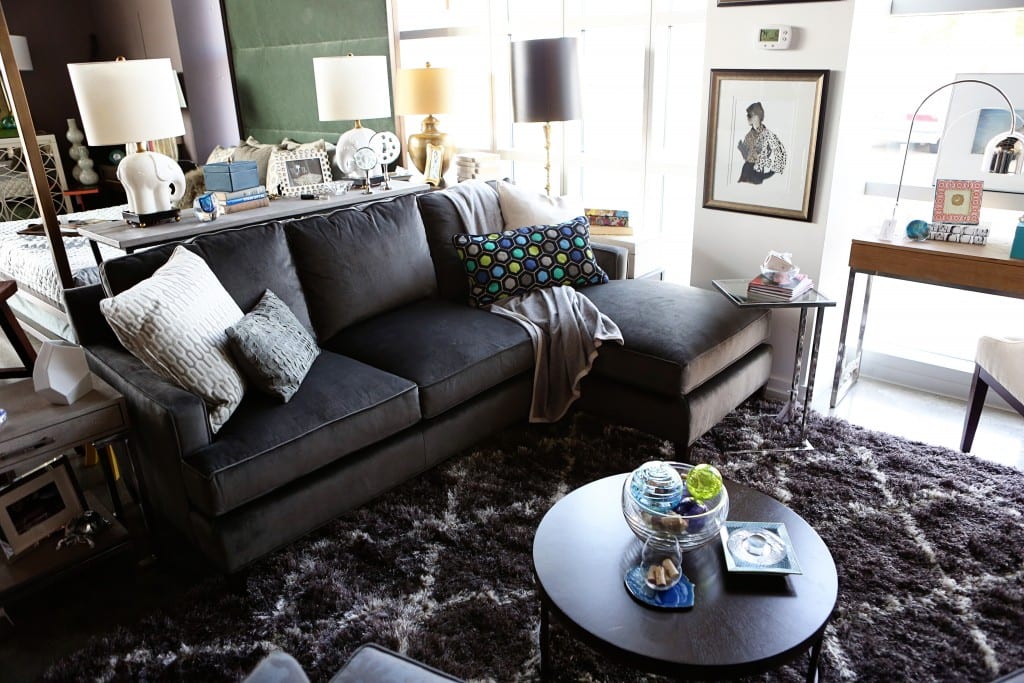 The Iowa River Landing is pleased to announce the latest addition to this exciting retail, dining, and hospitality district. The Luxe Zone will be expanding into a new location in the Iowa River Landing, occupying the space between Winestyles and 30hop. Owners anticipate an opening date of June 2015.
The Luxe Zone offers professional interior design services for commercial and residential design. Their studio showroom features unique accessories, lighting, and home furnishings. The Luxe Zone is well known for their specialty offerings. They are Eastern Iowa's exclusive Mitchell Gold + Bob Williams furniture dealer, and the new Iowa River Landing location will feature a large in-stock offering of their product line. This new space will provide The Luxe Zone with a larger location, allowing for an expanded variety of product lines and additional room setting examples.
In addition to expanded home furnishing offerings, the new Iowa River Landing location will feature an increased gift and accessory inventory as well as a new bridal registry.
This location will provide The Luxe Zone with expanded space to host larger events for various charities and organizations, as well as their monthly wine club which is a hallmark of their current store.
"The Luxe Zone is more than a furniture studio — it's a lifestyle center," said Jan Finlyason, President and Principal Designer. "Our goal is to provide our clients with exceptional service, while creating a path to a more inspired lifestyle through great design."
Newsletter Sign Up
Follow Us