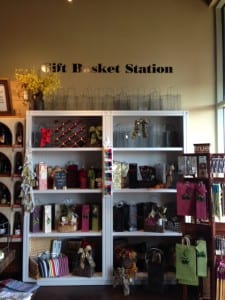 If you're looking for the perfect gift, look no further than WineStyles Tasting Station. WineStyles features a large selection of unique and sophisticated merchandise you won't find at an ordinary retail store. Shoppers can choose from a variety of gift baskets, wine club memberships, gift cards, as well as exclusive wines, craft beers, gourmet food, and unique specialty items.
Whether you're selecting a gift for the holidays, an anniversary, a birthday or a housewarming, a customized gift basket from WineStyles is sure to delight. If time is of the essence, shoppers can choose from a lovely selection of pre-made baskets. For those looking for a more personalized gift, WineStyles Gift Basket Station allows customers to create their own baskets. And if you need additional assistance, the staff at WineStyles will assemble your items for you, creating a one-of-a-kind gift that is sure to make a bold impression.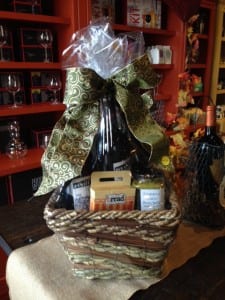 WineStyles monthly club memberships are truly the gifts that keep on giving. WineStyles offers several membership levels to suit a variety of tastes. Both the Wine Club and the Beer Club highlight an assortment of wines and craft beers from around the world that have been exclusively hand-selected for members to enjoy. In addition to the monthly selection of beers and wines, club members are allowed access to special events and tastings.
Visit WineStyles Tasting Room in the Iowa River Landing to learn more about finding memorable gifts for your friends and family.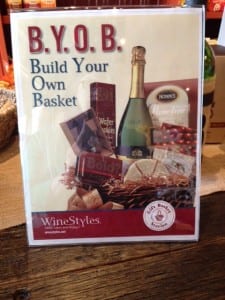 HOURS:
Monday : 11:00am – 8:00pm
Tuesday : 11:00am – 8:00pm
Wednesday : 11:00am – 8:00pm
Thursday : 11:00am – 9:00pm
Friday : 11:00am – 9:00pm
Saturday : 11:00am – 9:00pm
Sunday : 1:00pm – 5:00pm
920 East 2nd Avenue
Coralville, IA 52241
319-337-9463
www.winestylescoralville.com
Newsletter Sign Up
Follow Us